I was recently driving down to the little branch where I have been attending church and while driving there one day as I was gazing about at the beautiful scenery, I was passing, I observed a scene that just really struck me.
Out in the middle of this very green hay field was a lone cow lying peacefully in the center of field chewing cud. Nothing around him or her but the green pasture and water sprinklers.
In the field next this lone cow was a desert pasture with a whole herd of cattle contentedly grazing out in the sagebrush.
I looked again at my lone cow who seemed so contented just out there all alone in that lush green hay pasture; while the herd of cows seemed oblivious that one of their own had literally moved on to greener pastures.
I have reflected long and hard on that image and what it could possibly teach me. For many years now I have felt that I must travel my road alone and to step back and quietly serve.
The Johnathan factor, a story I have grown to love has been playing in my mind.
Johnathan was Saul's son and by birthright should have been the obvious choice for King but David was chosen.
The author mentioned that Johnathan had fought a whole garrison of Philistines trusting in the Lord, while David had stood against one Goliath.
Johnathan always stood at David's side and supported him through thick and thin.
He was a true friend.
The moral of the story was "there are more Jonathan's serving in the Lord's kingdom then Kings."
As I have been reflecting on that lone cow and the Johnathan factor I have been forced to ask myself some tough questions; like am I vying to be King when the Lord simply needs me to be a Johnathan? Or am I hanging out with the comfortable crowd because I really don't want to journey alone?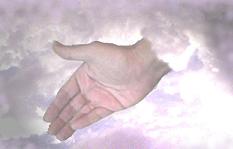 I have had some amazing experiences
in which I can see the Lord's hand in opening doors;
but I have also had some times of great despair
in which I have had to turn to trusted friends
and confidantes for guidance.
While visiting with one such friend
he gave me a lot to think about.
One thing that I took away from our meeting
was that I had some very important work to be about doing
and a short season to get it done.
It is like the Lord has raised the bar on me and is asking me to step up to that raised bar and get to work.
Well as I have been searching my heart for what it could be I found myself travelling to this wonderful little branch. How I love this branch and its people. I could see so much work and how I could learn and grow
and uplift and edify as we journeyed together, yet there was something in the back of my mind whispering, "You can't force a Square Peg into a Round Hole." Visiting with another trusted friend who longs for me to continue serving in that little branch, she keeps pointing out where that little branch needs me and what great work I could do and sometimes you can force a square peg into a round hole; yet that feeling has just kept whispering in the back of my mind.
Today I visited my home ward and listened to a young woman I have watched grow into a remarkable young lady. She like me has been asked to go against the typical "standard" and many times has had to stand alone with her convictions and surety of where he Heavenly Father needs her to be. She was like that lone cow lying out in that lush green pasture contentedly chewing her cud because she knew right where she was meant to be.
There was a time I knew right where I was to be but I feel that somehow I got so caught up in the "crowd" I have lost my way for a brief moment and by raising the bar on me is how a kind and loving Heavenly lets me know that I am not where He wants me to be.
After the meeting I visited with my Bishop and tossed some ideas at him at where I thought maybe I could serve and meet that bar. He was thoughtful and kind and related to me that he and his counselors would do some pondering and praying to see if they could help me discern where the Lord best wants me to be.
For the first time in several weeks I feel that at long last I am finally heading in the right direction of where The Lord would like me to be.
As one of my favorite hymns say,
"It may not be on a mountain top, or over the stormy sea,
It may not be at the battle's front My Lord will have need of me.
But it by a still small voice he calls
To paths that I do not know
I'll answer dear Lord with my hand in thine
I'll go where you want me to go."