"So you know those *Creepy* christmas songs? There are a few out there. They remind how mysterious God is. Sending His one, His only, sweet and perfect Son to this earth to die for us dirty and unworthy sinners. What a thing to do. Grateful though curious, I truly will never understand this Maker of all. But I think it's okay.
So........ MERRY CHRISTMAS ALL YOU PEOPLE! AND WHAT MAGICAL TIME IT IS"
One of my friends made this post on Facebook a few days ago and it just struck a chord with me. It has been playing out in my mind for the last few days and now here I am today wanting to share some thoughts on how my friends post "spoke to me."
As l child ever since I can remember I have always felt this immense love for my Savior thanks in large part to my mother and a wonderful primary teacher. As I grew this primary teacher became my seminary teacher and under her teachings I truly come to know and love my Savior.
It was during my Institute years, a teacher once remarked how neat it would be to have the Savior reach out and and call you "friend." At that time we were studying the New Testament and each time the Savior referred to the twelve "ye are my friends." I found myself wanting to be a friend to my Savior. In fact I bought a book mark that said, "well done thou good and Faithful Servant." I crossed out the Servant and added "friend," so it read, "well done thou good and Faithful Friend."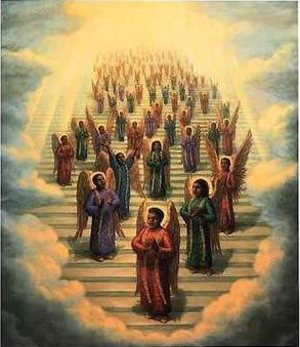 Being a December baby the month of December has always been a very special time for me and ever since I can remember I have loved the spirit that comes with Christmas, "Peace on Earth Good Will to Men", "O Holy Night," "Heavenly Choirs, " "Christ Child born on Christmas Day," and Handel's Messiah Chorus WOW!!!
How can one not feel Christ's Spirit of Love?
Like my friend I do not know the "Condescension of God" but I do know that He loves each and everyone of Us and that is why He sent His Only Begotten son to take upon Himself all our sins, heartaches, afflictions, sickness and everything else that plagues our clay tabernacle, so that He could Succor and Support us because He knows and understands.
He "descended below all things" for our benefit because of His great love for us.
For me it is a magical time of year and I gain a little more insight to my Savior and Friend. He is my best friend who continues to wipe away every tear and fills my soul with such great joy and peace when I hear others journeys of finding Him and when I hear these beautiful Christmas songs that are all about Him.
But I must admit I also like the fun Christmas songs like Rudolph, Frosty and the Beach Boys song when they take their little brother to meet Santa and the little boy pulls of Santa's beard and says he "ain't the real santa."
Having the musical roots I have, I have always loved "The Little Drummer Boy." I would play it over and over and over on the piano, about drove my parent nuts with that song. But oh how I love that song, I love the part where the Little Drummer Boy is playing his heart out for the Savior and the Lord "smiles at me." In my minds eye I could see the Lord "smiling" at me as I played my heart out for Him too.
Yes He is Awesome and His ways are Mysterious but as my friend said, "It's okay."